SONGS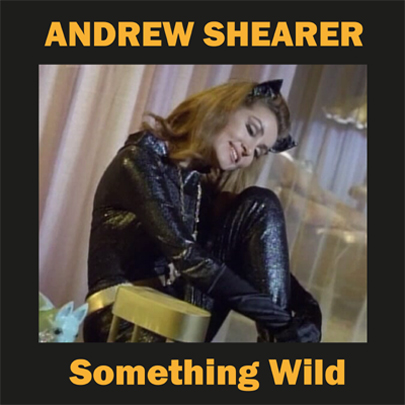 Something Wild (Shearer)
About Something Wild
Inspired by the Jonathan Demme film Something Wild starring Jeff Daniels, Melanie Griffith, Ray Liotta but really the song is about the archetypal femme fatale relationship and how us men can sometimes so easily lose our heads. It's probably true of women too actually (in fact I know it is!). I always thought a good example of the femme fatale relationship was that between Batman and Catwoman and I made a video to accompany the song, largely in tribute to Julie Newmar from the 60's TV series. I wrote about that here. The video has proved to be quite a hit with the number of views approaching 100,000 as I write.
The song received its first airplay in 2010 on The Album Zone. A sample from the song was also used in the advert for Reading 107FM to advertise Caversham Festival on 7th and 8th July 2012. More details here.
The song has also been given some radio airplay on its own merits too, in particular by Joanne Kelly on her Strawberry Sundae show.


Much of the success of the song is down to Andrew Holdcroft's great guitar work on the song.
×
Once bitten she's not twice as shy
Got to close the windows to keep in her sighs
Her fingers running through tigers' fur
She loves to mix danger with her pleasure
She doesn't want to be tied down
She just loves to be chained and bound
A fondness for handcuffs
When we make love
But when she asks me to put her on her leash
I still know she'll always be out of reach
And she's oh so guilty free
(Something Wild)
Unfaithful with impunity
(Something Wild)
I can't believe she's such a good liar
So I just keep walking blindfold on this high wire
Tempting me into doing wrong
Will I be sorry when she's gone?
My head's in turmoil
My blood's on the boil
The touch of her skin, throw caution to the wind
Ooooh let the sin begin
Such good times will be hard to forget
Or will I just be left with regret?
I turn a blind eye to all her debts
Will she just drain me 'till I've nothing left?
If only I could trust her for a while
(Something Wild)
But give her an inch and she'll just take a mile
(Something Wild)
My common sense lost in exile
My mixed emotions hard to reconcile

No need to tell me
I'm playing with fire
She's so hot
Full of desire
She knows no shame
And thinks it's all a game
It should have been a clue
When she said her name was Lulu
(Oh it should have been a clue!)
There's a darkness in her smile
(Something Wild)
"Handle with care", she's so volatile
(Something Wild)
Sex just wrecked the thermopile
She's something wild
She's not the kind of girl you'll walk up the aisle
(Something Wild)
I'm just another heart in her stockpile
(Something Wild)
I try to resist but it's so futile
She's something wild
And now she's getting me oh so riled
(Something Wild)
With her tears of expensive crocodile
(Something Wild)
All good in me is just being defiled
She's something wild

© 2008 Andrew Shearer.